Sylvia Benitez, Carol Arnold, & Susu Meyer | Of Nature
February 4 - March 4 2020

Slate Gray Kerrville
"You must suggest to me reality. You can never show me reality," 19th century landscape painter George Inness. In the Texas Hill Country, these ladies never met a sky or a tree or a field of flowers they didn't like.
What the three artists in the upcoming show at the Slate Gray Gallery in Kerrville, Texas, have in common is a profound affinity for Mother Nature in general and the Texas landscape in particular – and their muse, the Lone Star State, the gift that keeps on giving. Of Nature runs from February 4th through March 4th. Artists' reception is February 20th from 5-8 pm at Slate Gray Kerrville.
Little known facts (according to one online source): Texas consists of 268,581 square miles. The highest peak, Guadalupe Peak, is 8,749 feet above sea level. There are more than 605,000 acres of woods and forest areas spread across 120 state parks and five state forests. The state also has 191,000 miles of rivers spread across 15 major river systems and 3,700 streams. There are 14 soil regions, 10 climatic regions, and 11 ecological regions throughout the state.
That said, trying to define "Texas Art" in simple terms is like attempting to define the state itself. There is no one Texas or Texas experience, culture, landscape, or aesthetic. The state is as diverse and wide-ranging as the people it embraces and landscapes they populate.
Collectively, however, the Texas landscapes of Sylvia Benitez, Carol Arnold, and Susu Meyer explore the sublime and romantic, the magic and mystery of their surroundings in oils, acrylics, and pastels that are at once lush, rapturous, and intimate. Their work is not about mimicry, rather their paintings represent deeply personal outer expressions of a vital inner force which we are privileged to share.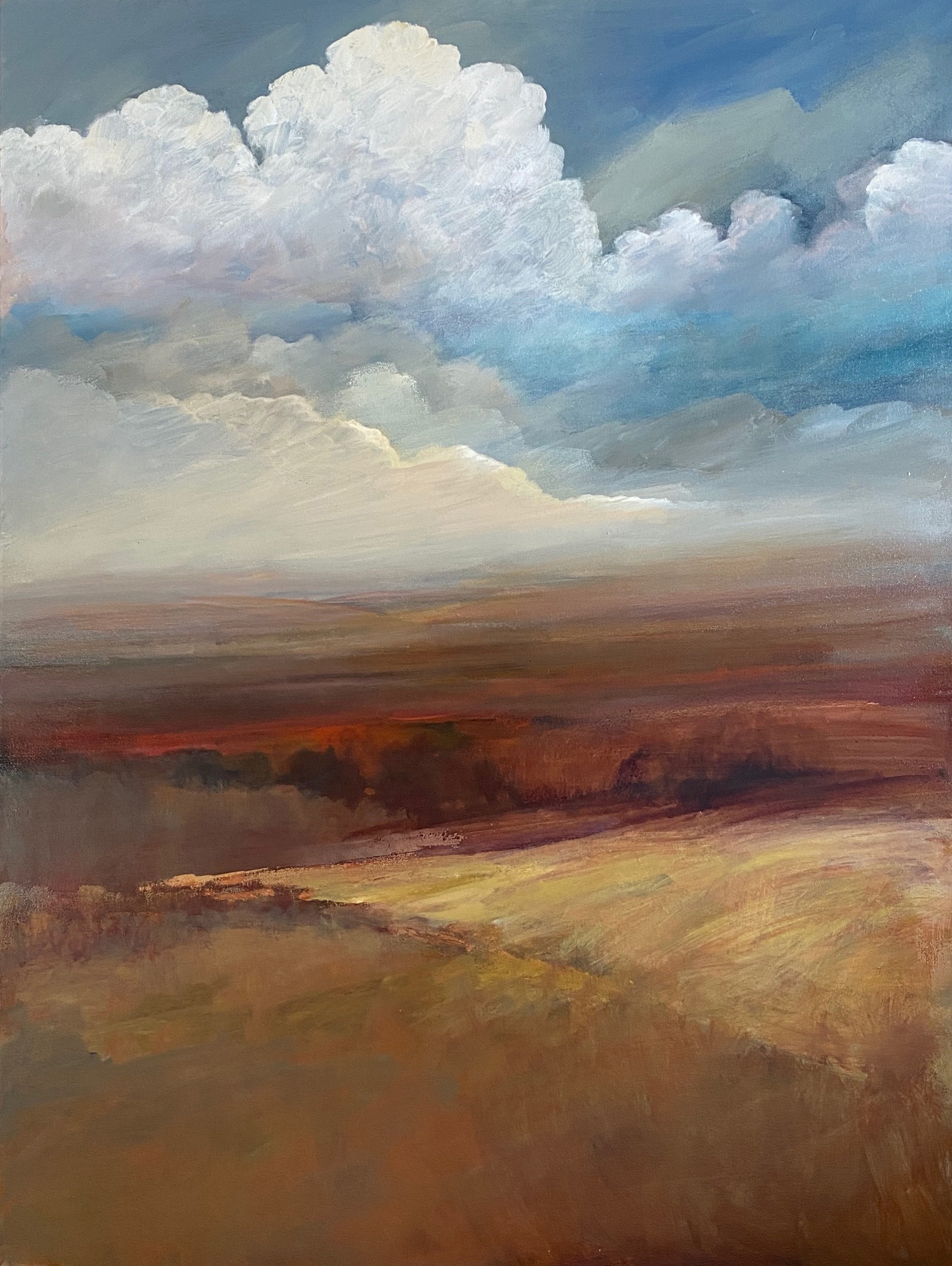 Sylvia Benitez:
The abstracted landscapes of Sylvia Benitez featuring Big Sky/low ground are at the nexus of site and insight. Because, in the end, the mirror of art is designed to reflect both the outside world and our own inner landscape. By her own admission, Benitez mines the rich veins of memory to represent a personal, therefore unique, vision of her home base, Texas, (in the words the artist): "Be it the flight of wind, the roll of grass or the ripple of water..."
"My work is painted without the aid or use of photographs. Instead, my oil paintings represent a mélange of mental images —the stuff I see every day as it plays out against the backdrop of the ever-changing Texas landscape. This is the visual bank I pull from... And the stored memories pour out and jumble, reconfiguring on my canvas as new impressions of place and time and weather—alive.
"Painting from memory frees me, allowing emotional content to enter into the work—the awe and sense of wonder and respect I have for the untamed and unprotected wilderness. This is what drives me to paint—the desire to celebrate this land while it is still relatively pristine—my need to document a heart song."
Observing the curves and colors, the rhythms and force of her surroundings, Benitez records our ever-changing world – and her own - with grace and eloquence that conjures the DIVINE and personal. A marvel to marvel at: "Every day I see majesty: rolling hills, big skies, long views, and jade-green rivers. Where I live, Nature is still unmarred by modern footprint, and its beauty takes my breath away. My paintings are about that..."
Sylvia Benitez is an artist and curator who spent her formative art years in NYC. Now living outside Seguin, she teaches landscape painting in San Antonio, TX. Benitez is a recognized installation artist and painter—the recipient of many national awards, including two MacDowell Colony Residencies; two Pollock Krasner awards; An Adolph and Esther Gottlieb Individual Support Grant; an AICA award; and Two National Endowment for the Arts Visiting Artist Fellowships.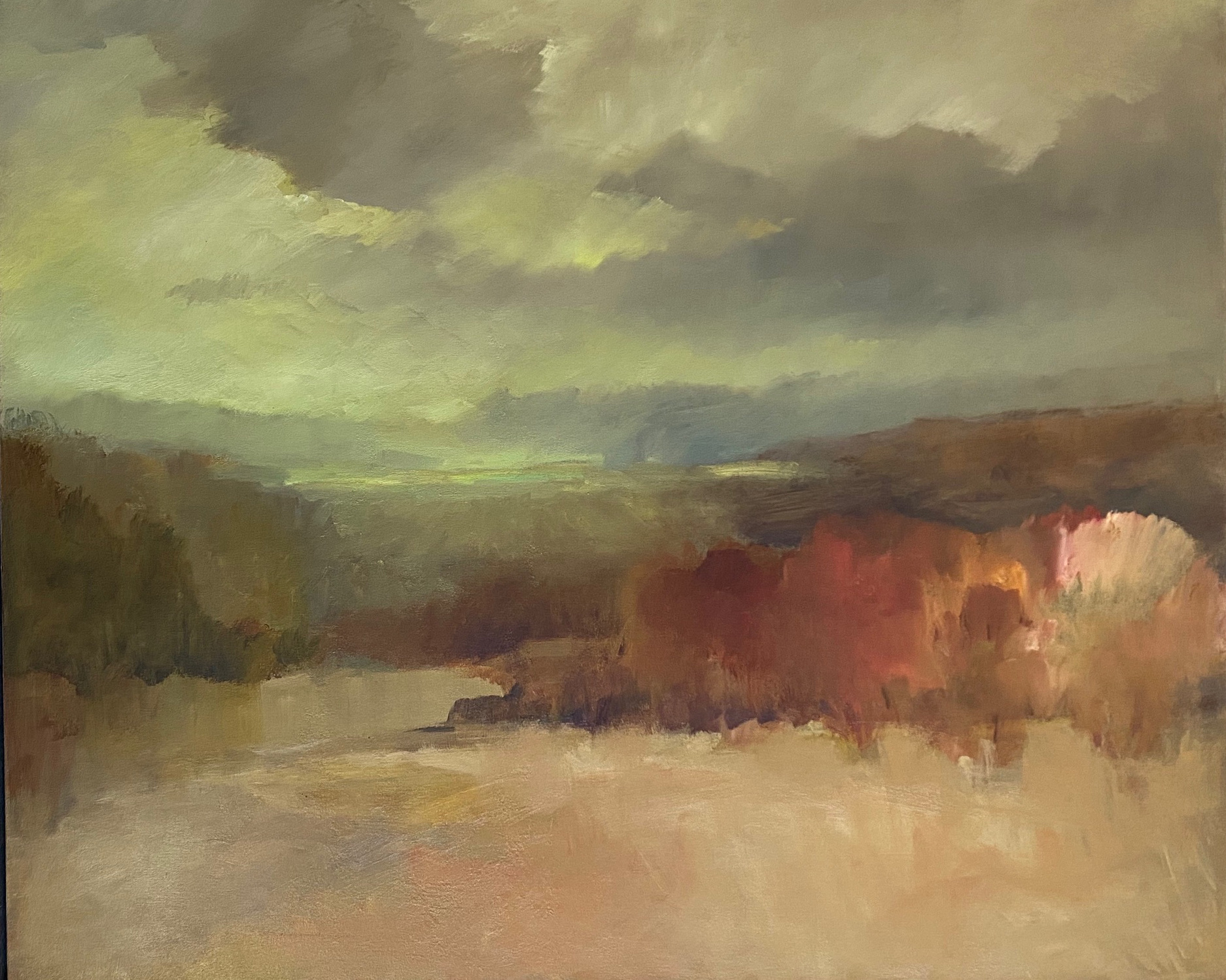 Represented by the Hunt Gallery in San Antonio, TX. and now the Slate Gray Gallery in Kerrville, Benitez's work can be found in many private and public collections. Benitez is president and founder of The Gentileschi Aegis Gallery Association—GAGA— a 10-year-old 501(c)(3) nonprofit that has served over 100 women artists from south Texas since its inception, and which boasts today an active membership of over 70 women artists. Benitez has curated more than 30 thematic GAGA exhibitions, many of which have been all-member shows.

Carol Arnold:
Carol Arnold has been painting for over 20 years. Her artwork is ever-evolving and captures her love for the outdoors and God's creations. Sometimes she comes in close, gets intimate with, say, an agave plant. Other times, the artist takes a long view, enchanted by morning light, a big bright blue sky, or sweeping, majestic vistas.
"When you walk out your door and really look around you, the world is one miraculous creation of light, texture and color. I see beauty everywhere, in the largest of subjects as in the sky, to the smallest of flowers hiding in the grass beneath my feet. My art is my attempt to capture that beauty that is found daily, and my hope is to encourage others to take time and have eyes
to see the wonders of the world around them."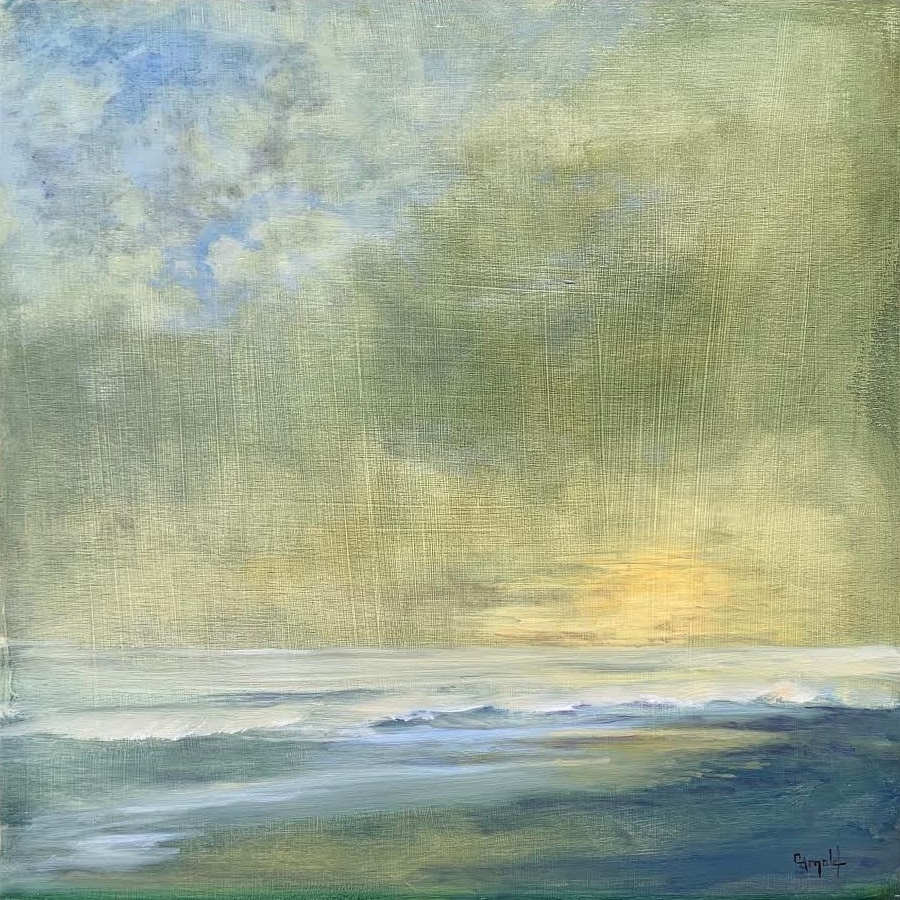 Carol Arnold was born and raised in Dallas, Texas. She attended the University of Texas at Austin, and since 1998 has lived in Kerrville. Arnold paints in oil, acrylics and pastels and uses watercolor to create an annual 5 x 7 calendar featuring a different theme each year. Art, gardening, family and friends are the key components of her life. Arnold draws inspiration from all of God's creations: animals, plants, insects, sunsets... But, as all artists, she puts a small
part of herself into each painting.
"I find it very gratifying to finish a painting and have captured the essence of what inspired me. I prefer to paint to music, at night, when things are quiet and still. I try to always have something to work on."
Other honors and awards include:
Best of Show Kerrville Arts and Cultural Center Juried Member Show
First Place Hill Country Arts Foundation Members Juried Show
Honorable Mention Austin Pastel Society
Listed in March 2018 Issue Southwest Art Magazine
Arnold is also a member of the Pastel Society of America. Carol Arnold lives in Kerrville, Texas with her husband, Bill, their Australian Shepherd, Scout and their cats, Purrl and Bo Jangles. The artist has also raised seven really great kids.

Susu Meyer:

Susu Meyer readily admits to being fascinated by nature, which she captures in slightly abstracted, lyrical landscapes that amount to love letters to her state:
"I am drawn to the large and small aspects of what we are surrounded by daily. Light might catch my eye, form and texture might bring it closer into focus, but there is no formula. I am
fascinated with the Big Picture, and the intricate pieces of the whole as well, striving to investigate and express what I see and experience in a personal and intimate way."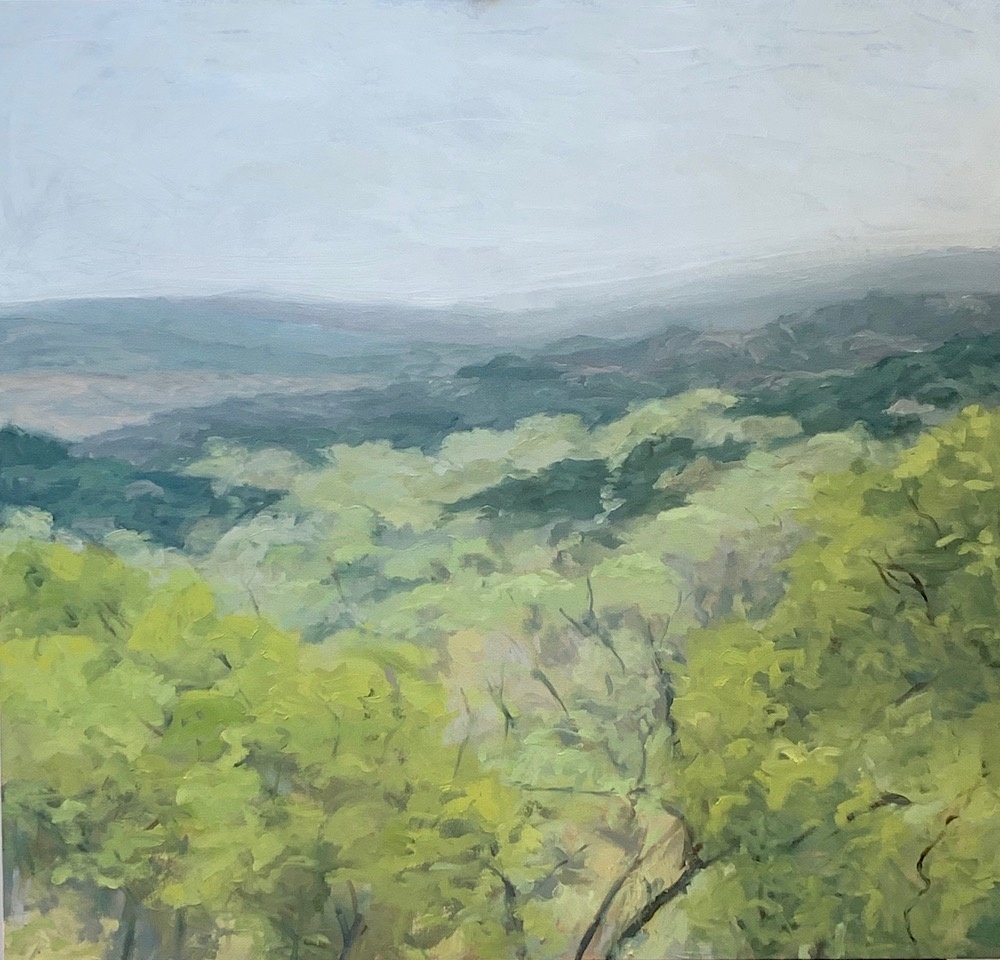 Susu Meyer was born in 1954 in Houston, Texas. She earned her B.F.A. at the University of Texas at Austin in 1977. Meyer tends to paints large-scale Texas landscapes and the rivers of Texas, which she has exhibited at galleries throughout Texas since 2002, but today her work is featured in major public collections, including the Hermann Memorial Hospital, Houston Country Club, Chevron offices, Colliers International, and EOG Resources. Meyer hopes her viewers have a personal experience with her work and feel as though they are present in her landscapes.