Sarah Van Beckum | Nature in a World of Sense
September 5 - September 30 2019
Slate Gray Telluride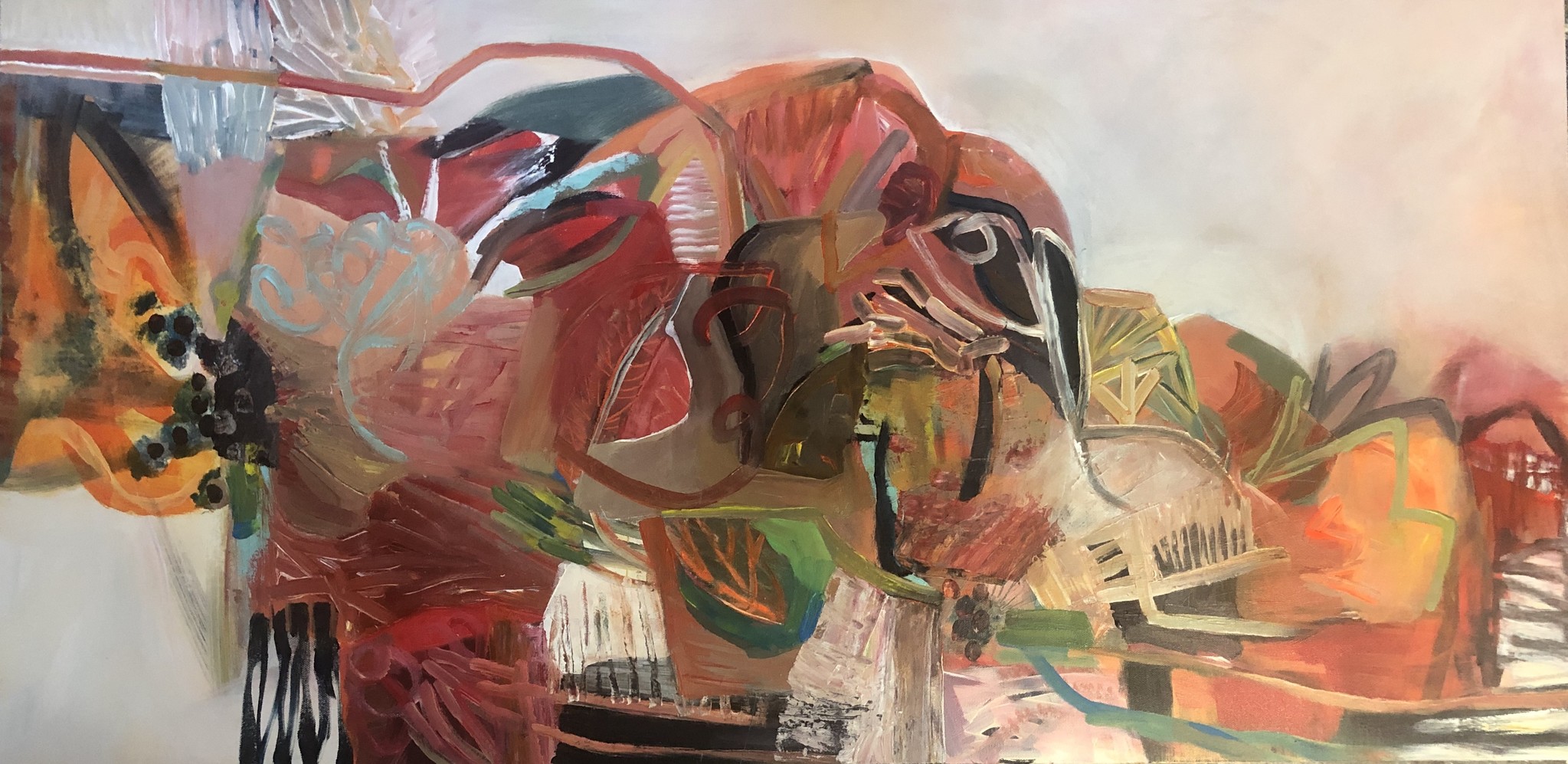 A philosopher once said great thinkers and creatives are either foxes or hedgehogs. Foxes are interested in many things. Hedgehogs like to dig deep. Artist Sarah Van Beckum is a a mutant, a mix of both critters. For starters, Van Beckum is clearly interested in many things such as travel, especially places like Columbia, Mexico City and Paris, all of which have influenced the work she produces in her studio near Denver. She is also interested in language studies and once taught Spanish and French in high school.
Van Beckum's interest in design and textiles began when she was a child, who dreamed up fabric designs in her head and transferred them to paper. In fact, the artist once earned a living dressmaking and tailoring in a couturier shop. Van Beckum was once drawn to a family friend, a children's book illustrator, "a wonderfully creative cook, a master gardener as well as an exquisite artist." And she is interested in and inspired by "the moods and whims of nature."
Nature is also the place the artist digs deep to produce her shape-shifting, dizzily colored and textured paintings made with acrylics only or sometimes with oil pastels too such as in "Emotional Rescue." Reflecting Mother Nature's shifting emotional palette, Van Beckum's work can be quiet and contemplative or energetic and aggressive, her colors correspondingly noisy or subdued – or both in the same work, portraying an internal shift in mood: calm, energetic, joyful, agitated. Truth is the artist acts with a "bold fearlessness" in response to an inner voice that talks to her about Nature and the world at large.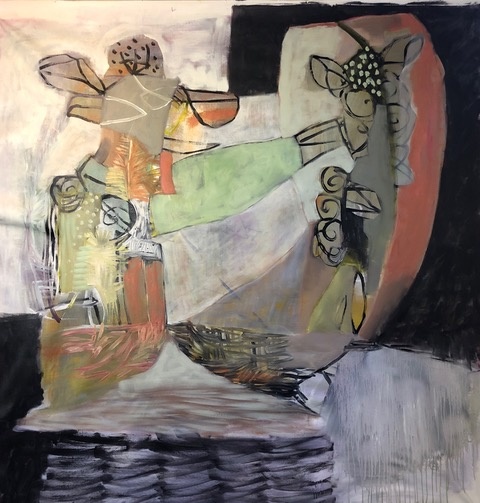 What's more, Van Beckum is prone to digging hedgehog deep to establish order in her life through the process of making art which she sums up beautifully as "a soul tantrum or celebration that is played out with paint on a surface." The goal: to find her place amongst the noise. In that process and despite the fact Beckum's work appears abstract, recognizable images from her memory bank bubble to her surfaces like road signs that point to hidden fears and struggles, sources of joy and comfort, all of which trigger her creative outbursts. Since her work represents "soul tantrums," are they then surrogates for the artist herself, her avatars? Beckum says no:
 
"The paintings are not me. They are offspring, each with a distinctive personality. Conflicts with the works arise in their creation, but self-discovery takes place along the way. When a settled place is found, then the painting is complete, and I feel the serenity and rightness of the the outcome."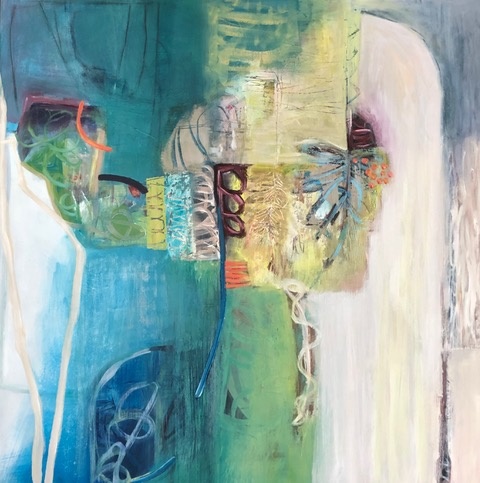 Listen to the Podcast by Telluride Inside... and Out featuring Sarah Van Beckum