Silvio Porzionato
Portraiture is a very old art form going back at least to ancient Egypt, where it flourished from about 5,000 years ago. Before the invention of photography a painted, sculpted, or drawn portrait was the only way to record a person of note's appearance.
In the hands of a great artist, portraits are more than record-keeping. They are surrogates for the power, importance, beauty, wealth, taste, and power (the list goes on) of the sitter.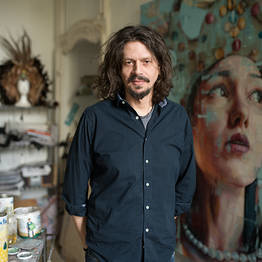 Since the 1990s, artists have also used video to create living portraits. But portrait painting on canvas continues to flourish even in the digital age.
For portrait painter Silvio Porzionato, now 48 years old, it all began on the streets of Calcutta when he was age 32. He reports that one day a very old Indian painter looked him in the eye and said, "You are a painter." At the time, Porzionato had never touched a brush. But he starting making marks on canvas that very day. The artist's goal: to breath life into his subjects. Through his voice and vision, he hopes to make his two-dimensional people come alive.
Porzionato's muses emerge from all walks of life:
"I am inspired by their faces, their bodies. It is as if I can not avoid it. Some people, I just look at them, and I want to portray them.."
Asked once in an interview about the most important item in his studio, Porzionato answered "light."
Though his subjects tend to be "unbranded" individuals, depicted in close-up, they are imbued with the power to become icons of the human race in general. Two of Porzionato's paintings in the stable of the Slate Gray Gallery, Telluride –  "Dreamers" from his Red series, and "Ultimo Atto" Act" ( or "Last Act") from his Black series – appear to be oversized metaphors for the sheer indifference and self-absorption of great beauty (and beauties in general), who know their power to hypnotize. Look, but don't touch. 
Silvio Porzionato was born in Moncalieri, Italy, in 1971. He is now renowned as a figurative painter who uses oil paint on large canvases to reimagine his subjects. The artist works from photographs of friends and people he meets on the street. 
But that is now.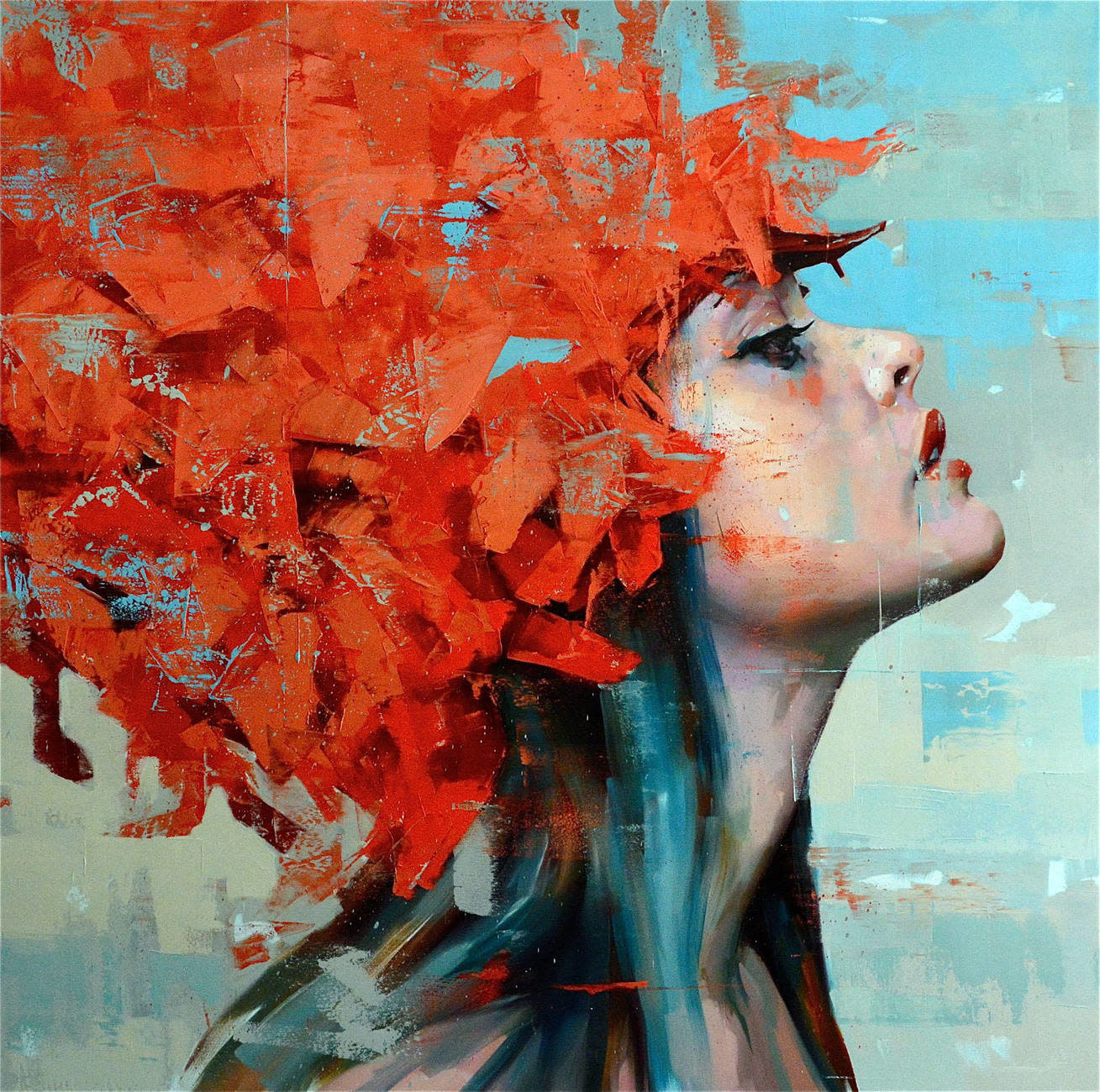 Years ago, Porzionato graduated art school and began a career as head designer for a decade in an important Italian company. In the end though, he decided to start a new life in the quiet of the county side, closely in touch with nature and the nature of  art. 
Very quickly, in his new life as a fine artist, Porzionato received notice – along many national awards. After only one year at work in his studio, he was honored with the Mondadori Art Prize. In 2010, he won the critics' prize in Saluzzo Art and his work was acquired by the Museum of Urban Art in Turin. In 2011, the artist was selected for the prestigious 54th Venice Biennale. In 2013, three installations titled "Temporal Code," composed of112 paintings, were acquired by the Museum of Contemporary Art in Sicily, a virtual gallery of mirrors reflecting the different ages of man from childhood to old age.
Porzionato has also had solos and group exhibitions in Hong Kong, Miami, Chicago, London, Paris, Bogotá, New York, Seoul, and Istanbul.