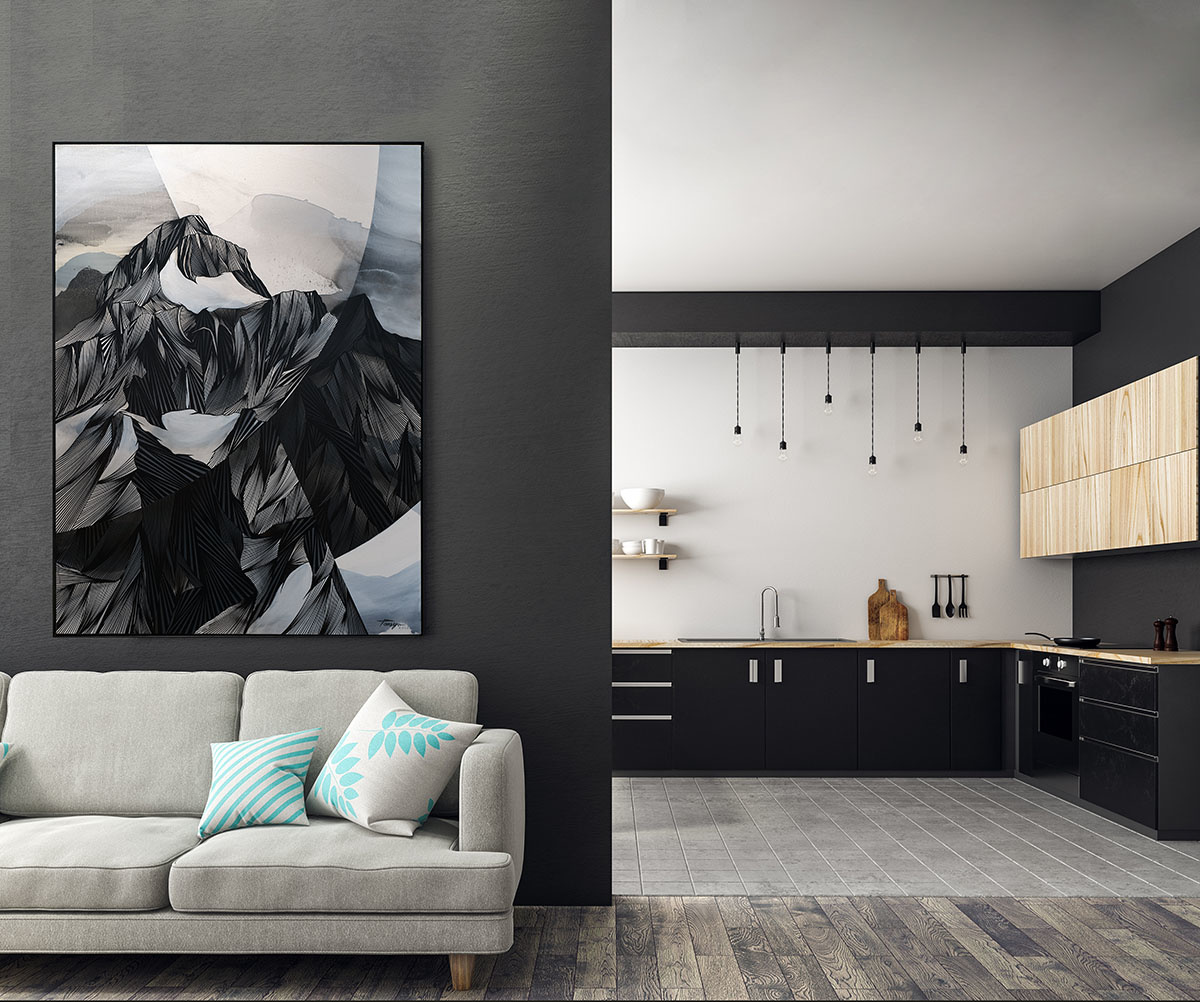 Slate Gray Gallery is a contemporary art gallery featuring a range of emerging regional artists, mid-career artists, and internationally established artists. Slate Gray has two locations in Telluride, CO and Kerrville, TX. Though Telluride tilts towards more abstract and contemporary art and Kerrville features more traditional realism, what both venues have in common is an emphasis on engaging and promoting the work of local and regional artists, alongside international names, so those artists, about 40 between both locations, can continue to live in the places they love. What's more, money made from sales of the work at Slate Gray goes right back out the door and into the community to support arts-based nonprofits.
Client Services
Digital Curation
Let us transform your home or office with your favorite artworks. Email us a picture and dimensions of the space you have in mind, and we can show you how any artwork will look in your space.
Live with the Art
Try out your favorite artworks in your home and live with it for a day or two.  
Artist Submissions
Artist submissions should be made directly via e-mail to
[email protected]
. Proposals should include a website link or 3-5 jpegs. Due to the large volume of submissions, we cannot guarantee a response to each one.