Siu Yin "Kitty" Katzenberger
Kerrville, TX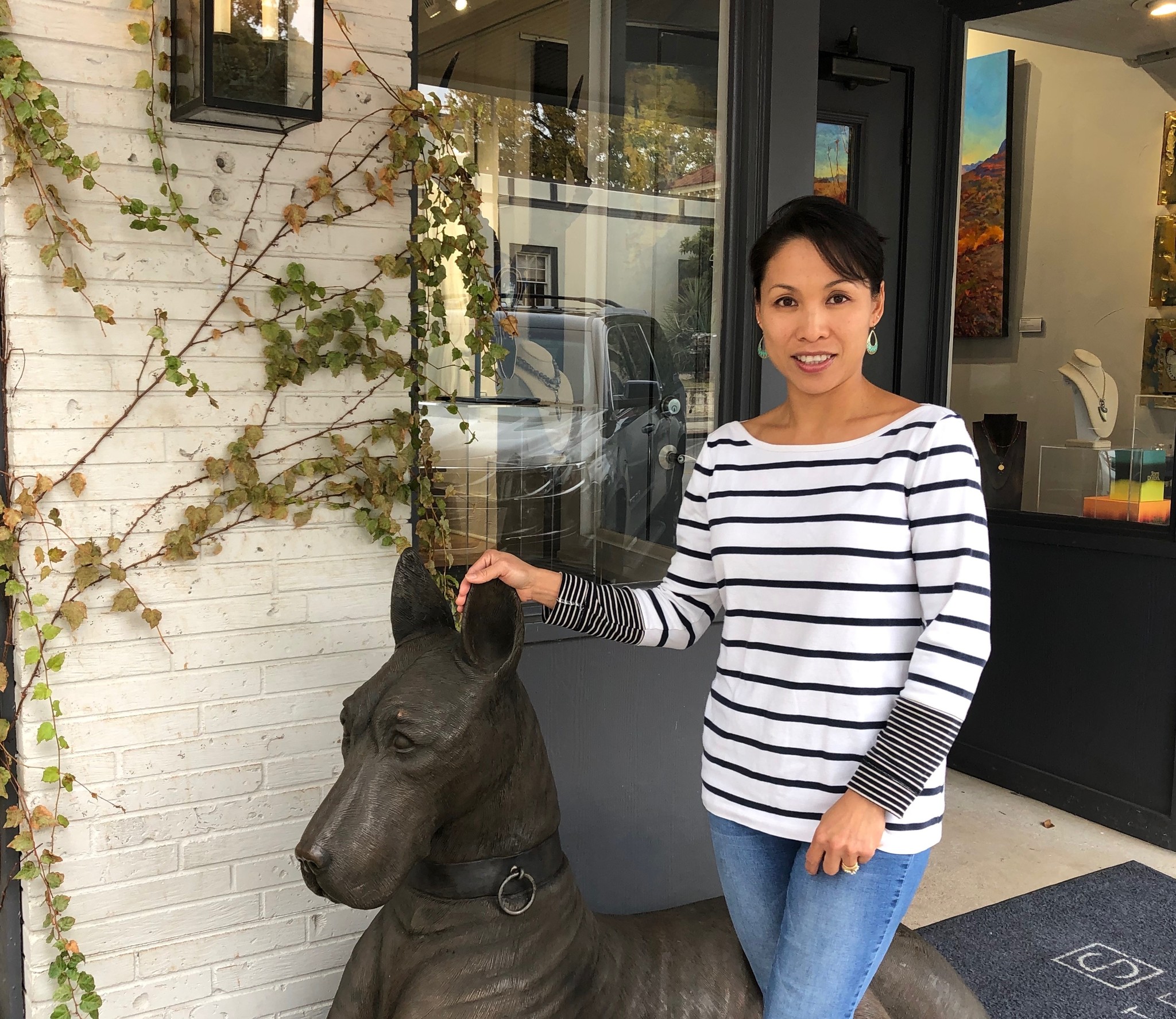 TIME IN TOWN:
8 years
PLACE OF BIRTH:
Born in Hong Kong, but grew up in Belize. We moved to Texas in 2011.
PHILOSOPHY OF LIFE:
You never fail until you stop trying.
FAVORITE BOOK:
The Da Vinci Code
FAVORITE MOVIE:
50 First Dates
FAVORITE MUSIC/MUSICIAN:
I love mellow music like Jack Johnson, One Republic, and John Mayer to name a few.
FAVORITE PIG-OUT FOOD:
Dim sum, any type of noodles, and Indian food
FAVORITE HIKE:
It's more like a stroll. Lake Atitlan in Antigua, Guatemala. I love the volcanoes on the other side of the lake.
MOST INFLUENCED BY:
The purpose of our existence and surrounding myself with positive people and energy.
ACTOR WHO WOULD PLAY ME:
Lucy Liu
WHEN I GROW UP I WANT TO BE:
Exactly what I am now: a wife and a mom to 2 wonderful little boys.
I WOULD ALMOST NEVER:
Do anything that has to do with heights, such as bungee jump, sky dive, etc.
ACCOMPLISHMENT I AM PROUDEST OF:
Traveled throughout Central and South America, and sailed across the Caribbean on our own sailboat during a storm.
ART EDUCATION/EXPERIENCE:
Recreational Enthusiast
FAVORITE ARTIST, IN GENERAL:
Any and all art. I just love and admire the talents of artists.
FAVORITE ARTIST, SLATE GRAY:
Katherine Lott and Felice House