Zoe Van Dyke
Kerrville, TX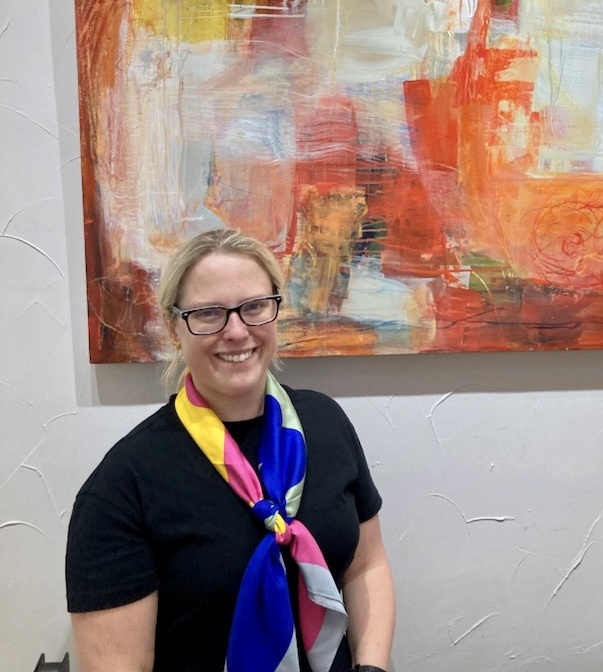 TIME IN TOWN:
5 years
PLACE OF BIRTH:
Michigan
PHILOSOPHY OF LIFE:
Maintain your commitments, and do what makes you happy.
FAVORITE BOOK:
To Kill a Mockingbird, The Girl with Seven Names, Becoming
FAVORITE MOVIE:
Fried Green Tomatoes, The Divine Secrets of the Ya-Ya Sisterhood
FAVORITE MUSIC/MUSICIAN:
I love all kinds of music! From Glenn Miller to ShinyRibs, and J. Lo to Khalid
FAVORITE PIG-OUT FOOD:
Queso and/or guac
FAVORITE HIKE:
How about a walk on the beach?
MOST INFLUENCED BY:
My family
ACTOR WHO WOULD PLAY ME:
Reese Witherspoon
WHEN I GROW UP I WANT TO BE:
Kind :)
I WOULD ALMOST NEVER:
Eat fried fod
ACCOMPLISHMENT I AM PROUDEST OF:
I have two MA degrees!
ART EDUCATION/EXPERIENCE:
BA in Art History and Ma in Art History (my thesis focused on Marcel Breuer's tubular steel chairs), lots of expierience in various art settings from museums to galleries to curatorial research, etc.
FAVORITE ARTIST, IN GENERAL:
Midcentury Modern furniture, Modern and Contemporary artists, but also Hudson River School artists...I like a lot of art...
FAVORITE ARTIST, SLATE GRAY:
Jill Holland