Kaleidoscope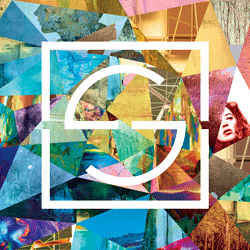 Karen Freeman | Timeless Way
October 28th - December 2nd, Pint & Plow Brewing Company, Kerrville, TX
Artist's Reception, October 30th, 5-8pm
In the second decade of the 20th century, on the heels of Cubism and other detours from dusty old realism, abstraction became the "ism" du jour and the Holy Grail of modern art. By the time the center of gravity in the art world shifted from Paris to New York, just after World War II, abstraction came to wear a number of different hats unified under the banner of Abstract Expressionism. AbEx was a loose confederation of artists. In part, the movement, really a catchall for a disparate American mark makers who revered primitive myths, became all about celebrating the physical act of painting, about gesture alone.
In the work of painter-architect Karen Freeman, a newcomer in the Slate Gray stable and an AbExer 2.0, elegantly composed and delicately balanced shapes and lines appear to morph in and out of focus, colors shifting like the seasons.
Which makes sense because Freeman quotes Christopher Alexander and his "The Timeless Way of Building" in her artist's statement, and Alexander took inspiration for his process from Nature:
"It is a process which brings order out of nothing...it cannot be attained, but will happen of its own accord, if we will only let it. To seek the timeless way we must first know the quality without a name."
Alexander's argument comes down to a single way of building that is in harmony with Nature (and is therefore not a byproduct of the ego). He begins his book, part of a six-volume Center for Environmental Structures, by defining elements and the relationship between them, which ultimately make up patterns. Alexander asserts that just as there are discernible patterns in nature, such as in the ripples in a patch of wind-blown sand, there are natural patterns in the built environment too.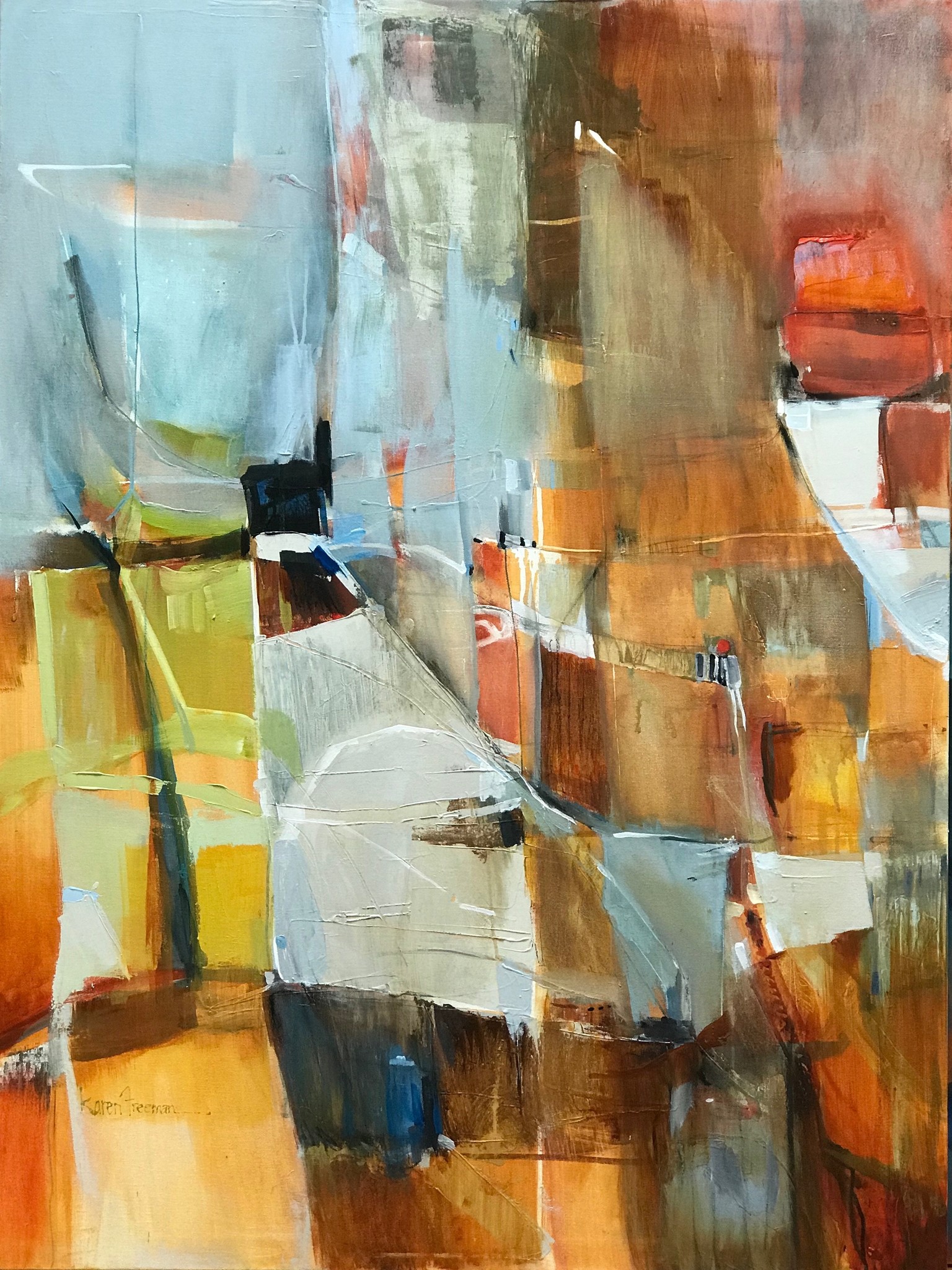 And in the action painting of Karen Freeman, the artist's "timeless way" is an ongoing journey of self-discovery and revelation:
"...this quality without a name that tugs at me in my art, my city, and my dreams. This quality cannot be defined or even pointed to directly; it can be described only tangentially, and even then only imperfectly, using such words as 'alive,' 'whole,' 'comfortable,' 'free,' 'exact,' 'egoless,' and 'eternal.' This quality, too, is quite ordinary in that it's experienced in the common moments and places in life that cling to our memories and remind us that time, our life, is passing. And so, this quality is also very poignant.
"This way of building--or in my case, creating--is as much about an organic process as it is an end-product. This end-product I want to create is about a mood or feelings more so than accurately depicting a subject itself..."
It is in the context of her own "timeless way" that Freeman creates the patterns in her 2D images:
"My current work represents the experience of searching for, but not yet quite being able to fully attain or express the timeless quality. It's allusive; ambiguous, just beyond my grasp."
But within our grasp, something beautiful unfolds on canvas: shifting patterns, the signposts of Freeman's journey, honed using the tools of light, color, layers, and organic forms, all inspired by the loves of her life:
"...A simple 4th-grade sketch; the organic pattern of a European village; the unexpected art found in the cracks of New York City sidewalks; the imagined romance glimpsed through a brownstone parlor window..."
Freeman once described her paintings as her "friends." We describe them as powerful and, yes, timeless. And all of them speak to us articulately in a pattern language:
"Make a transition space between the street and the front door. Bring the path which connects street and entrance through this transition space, and mark it with a change of light, a change of sound, a change of direction, a change of surface. A change of level, perhaps by gateways which make a change of enclosure, and above all, with a change of view," "A Pattern Language," Christopher Alexander.
A show of Karen Freeman's most recent work will be on display at Kerrville's Pint & Plow from October 28 - December 2. The artist's reception hosted by Karen Freeman and Slate Gray is October 30.
Karen Freeman, more:
Karen Freeman was born in Texas and grew up in Kerrville. She spent most of her working life in New York City, with a stint in Mancherst-by-the-Sea and Hamilton, MA. Since 2017, she has lived in Kerrville with her three sons and husband.
With a Bachelor of Architecture degree from Texas Tech University, Freeman worked designing stores for Armani Exchange, Calvin Klein, and Donna Karan. She loves the act of creating, working with her hands to design 2D and 3D objects including woodworks, furniture, and jewelry.
Alexandra Eldridge & Amulet Arts | Mosaic
September 29th - October 24th, Telluride, CO
William Blake (November 28, 1757 – August 12, 1827) was an English poet, painter and printmaker, raised in a church that believed in the "Doctrine of Correspondence," which holds that everything material mirrors something spiritual. Largely unrecognized during his lifetime, Blake is regarded today as a major, if iconoclastic figure, a religious visionary whose art and poetry prefigured, and came to influence, the Romantic movement.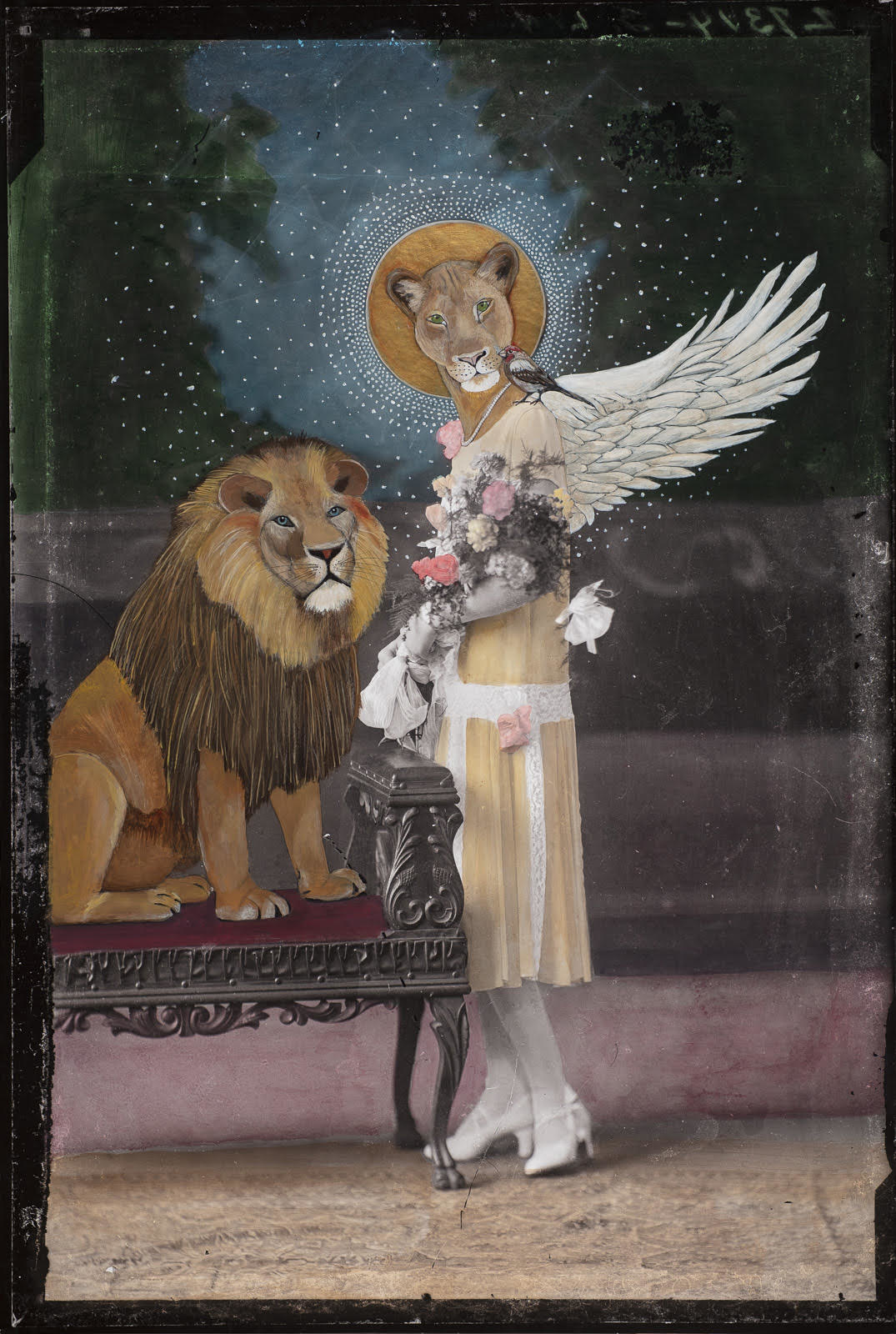 Blake valued imagination above reason, but unlike later Romantics, he deferred to inner visions and spiritual perception as surer indication of The Truth then sentiment or emotional response to nature. "If the doors of perception were cleansed every thing would appear to man as it is, infinite," Blake wrote in "The Marriage of Heaven and Hell." "For man has closed himself up, till he sees all things thro' narrow chinks of his cavern." In essence, Blake imagined the kingdom of heaven on earth. In other words, he believed that whatever was divine in God must be divine in man.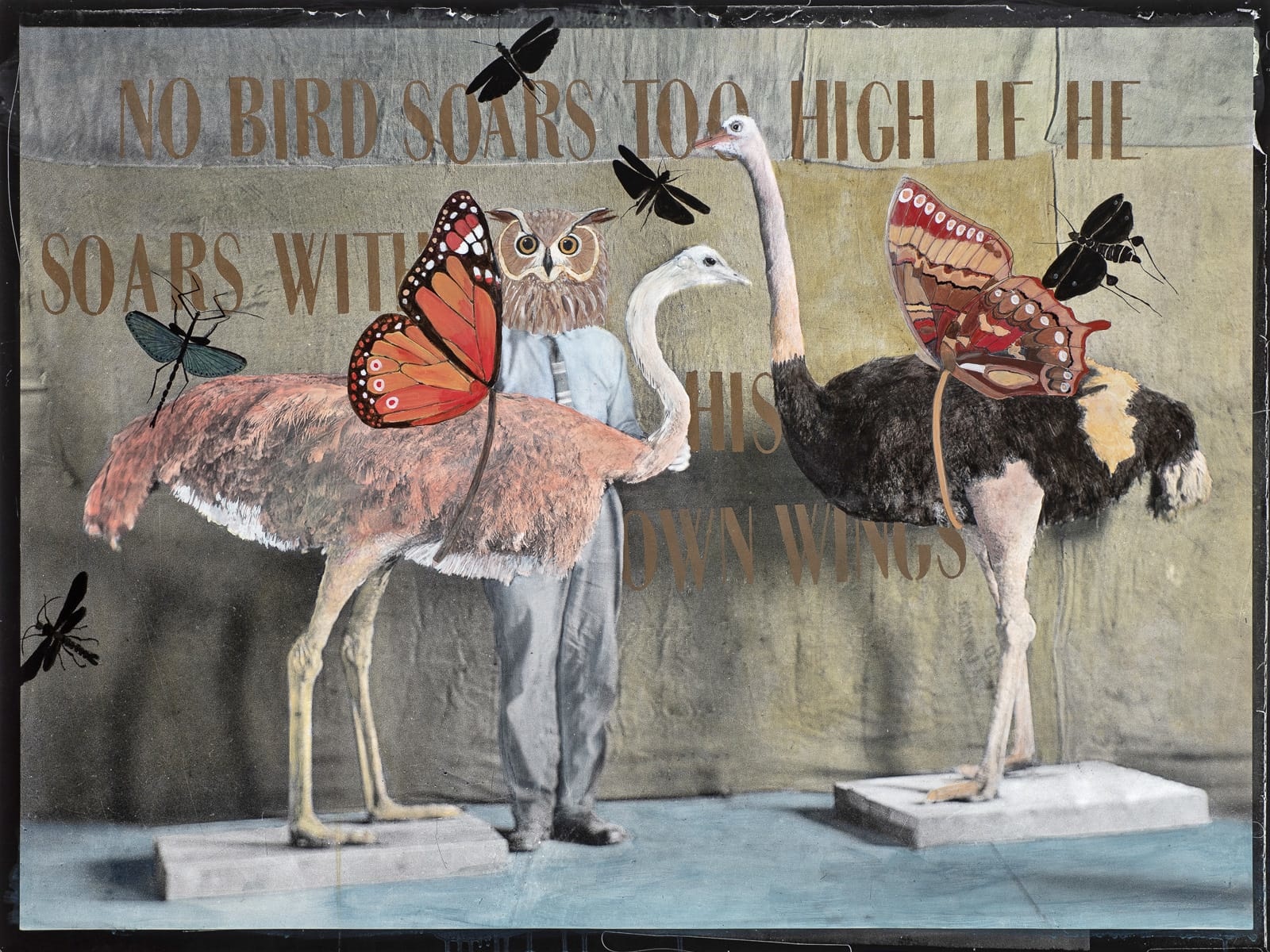 Carl Jung was born on July 26, 1875, in Kesswil, Switzerland. He believed in the "complex," or emotionally charged associations. Jung collaborated with Sigmund Freud, but disagreed with him about the sexual basis of neuroses. He founded analytical psychology and advanced the idea of introvert and extrovert personalities, archetypes, and the power of the unconscious...

Or, in this context, the place where Alexandra Eldridge's deeply poetic art emerges:
"The process of painting parallels the movement of psyche, helping me to understand the world as a deeper reality. The rich-soul experiences of my life become tangible. Each painting is a small acknowledgment of the inner life that can, perhaps, reveal its own share of soul, and that share of soul may connect to someone else's share of soul. Then, perhaps, beauty may be granted."

In October and opening with Telluride Arts' First Thursday Art Walk on October 3, Slate Gray presents "Mosaic" an exhibit featuring the photo-based work of Alexandra Eldridge most recently of Santa Fe.  In addition to her magical art in which the animal kingdom offers up colorful avatars to illustrate the human condition, Eldridge is well known for co-founding a colony in Athens, Ohio, named "Golgonooza," a community based on Blake's philosophies and the name of his mythical city of art and science. The child of artists, Alexandra Eldridge received her bachelor's degree in art and literature from Ohio University. In addition to more than 40 solo shows, Alexandra Eldridge has participated in numerous group shows in New York, California, New Mexico, and elsewhere in the United States. She also has shown in many international exhibitions as well, in such cities as Paris, London, Belgrade, and Ljubljana.

Eldridge has also painted commissioned murals in the Place de Vosges, Paris, and her work has been used for the covers of 10 poetry collections.  In addition to channeling both Blake and Jung through her art, travel also stimulates the artist's creative juices: Eldridge has led to artist residencies on the Island of Elba, Italy, and at the Valparaiso Foundation in Spain.

Alexandra Eldridge's work has been featured in Art News, Art Ltd., Art on Paper, New American Painting, and American Art Collector. Her images grace the walls of many prestigious collections, as well as in the private collections of actors William Hurt, Steve Buscemi, and Edie Falco.

Alexandra Eldridge is represented by Nuart Gallery, Santa Fe, New Mexico; Diehl Gallery, Jackson, Wyoming; Friesen Gallery, Ketchum, Idaho; and Slate Gray Gallery, Telluride.
Jenn Dewey, Amulet Arts: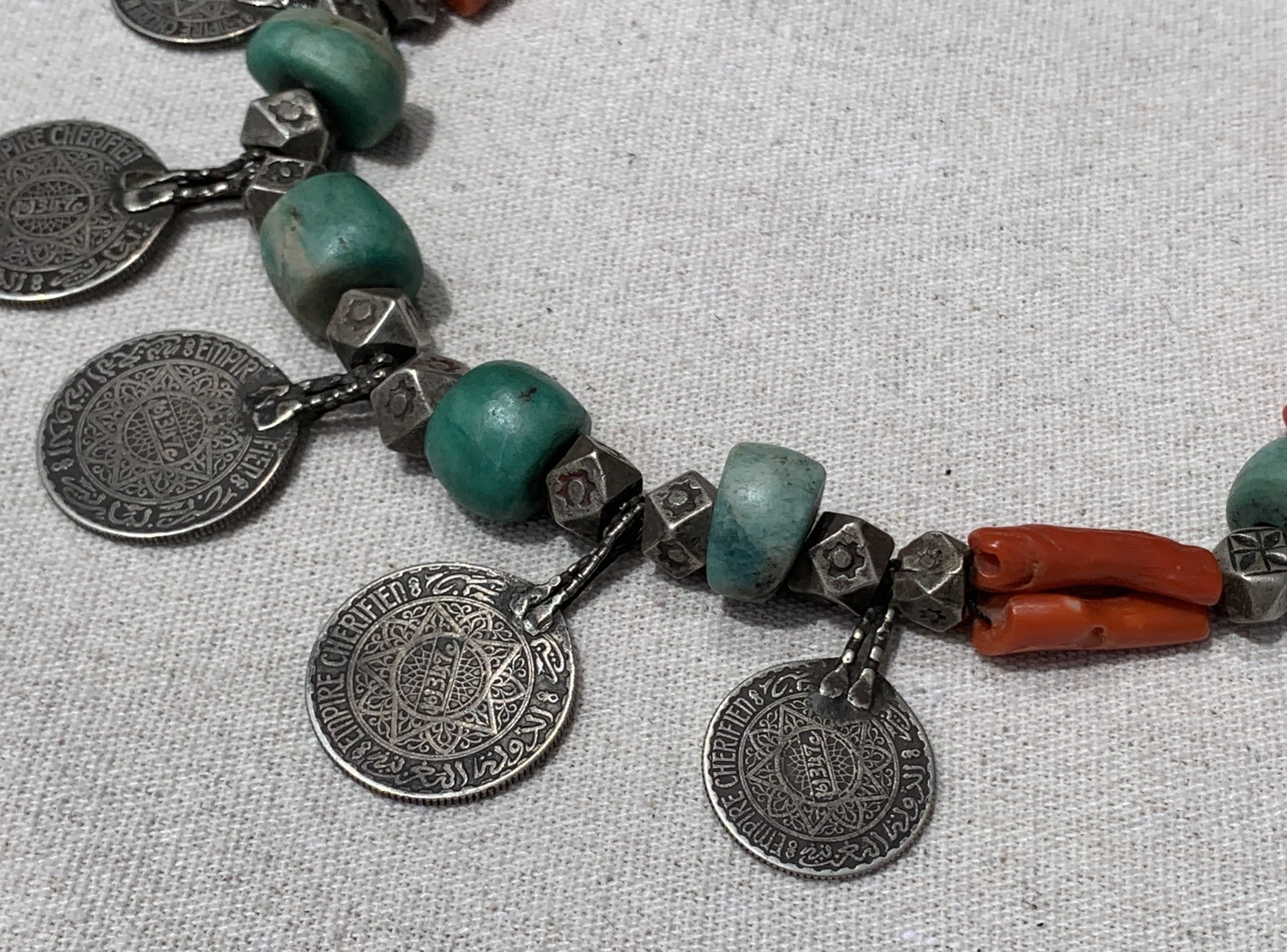 Also in October, local jewelry designer and goldsmith Jenn Dewey will share a selection of her ethnic jewelry and textile collections from a recent trip throughout Southern Morocco. A student of ethnic arts, symbolism, and the intersections of cultural influences, Dewey's Moroccan collection will include antique and vintage Amazigh (Berber) jewelry, tribal and urban adornments and protective amulets, old handcrafted judaica in silver, new designs by Moroccan artisans and traditional Tuareg silversmiths, functional vintage weavings, unique decor items, and more.
In her own work, Jenn Dewey uses only FAIRMINED certified and recycled noble metals, ethically sourced gems.
She is the owner of Amulet Arts Studio/Gallery in Ridgway, CO.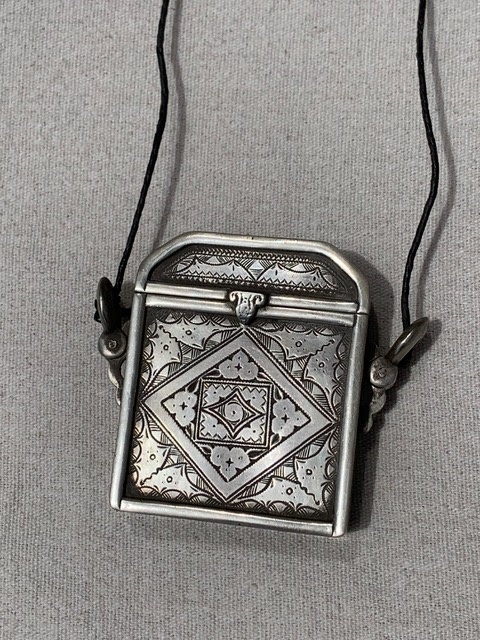 Telluride Inside… and Out (TIO) is a lifestyle webzine or ezine published daily, which addresses the "zazz" of Telluride or the region's sex appeal, focusing on the many ways this little mountain town is a window to the world. TIO explores the Telluride region's many riches: the fine and performing arts scene, festivals, and special events, and the unlimited outdoor adventure activities of the Rocky Mountains. Whatever is happening right now! Spend some time with us here at TIO, and you may find that you too are 100% Telluride Inside. Just go to www.tellurideinside.com